LUXURIOUS, INNOVATIVE AND CRAFTED TO LAST

AWARD-WINNING LUXURY LIGHTING, DESIGNED AND MADE EXCLUSIVELY IN THE UK
LUXURIOUS, INNOVATIVE AND CRAFTED TO LAST
Bert Frank is an award-winning British luxury lighting brand founded in 2013 by designer, Robbie Llewellyn and metalwork factory owner, Adam Yeats. Drawing influence from the design codes of the industrial era but with a modern twist, the company has quickly established a presence on the international design scene, garnering accolades such as the 2016 Elle Decoration British Design Award for Lighting and the Best Product Award at the design et al International Design Awards.

From Robbie's debut design, the Shear Pendant Lamp, the collection has expanded to include striking new ranges such as the sleek Stasis light and the elegant Revolve line. Dedicated to supporting Britain's rich heritage of manufacturing, every Bert Frank product is designed and crafted in the UK from the highest-quality materials and is created to age with you.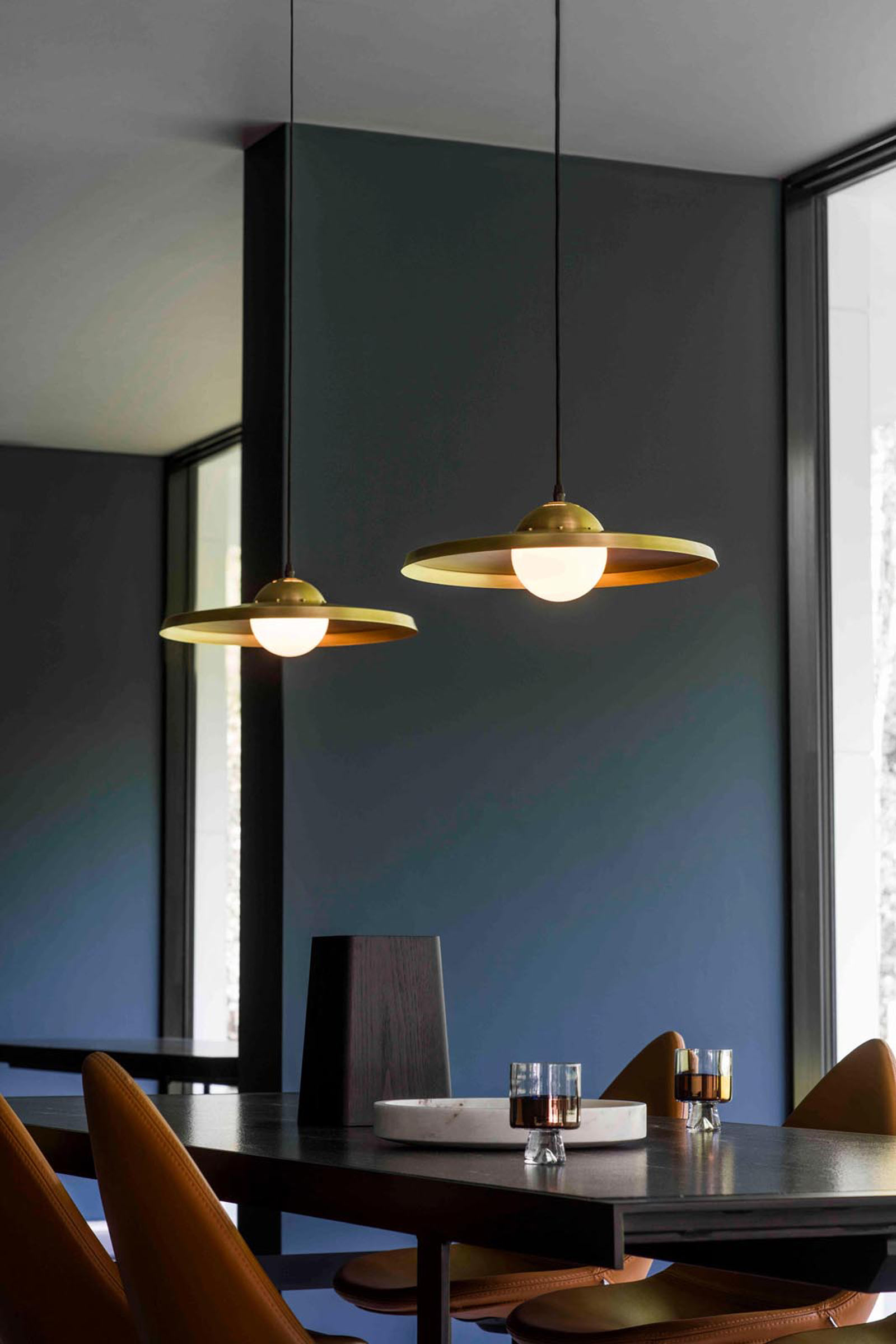 AWARD-WINNING LUXURY LIGHTING, DESIGNED AND MADE EXCLUSIVELY IN THE UK
Designed in a studio in West London and crafted in a factory in Birmingham, from concept to creation, Bert Frank lights are produced entirely in the UK. We are proud to support Britain's rich heritage of quality manufacturing and skilled workmanship. With each design made locally, we can ensure that every item we produce meets our exacting standards.