This is not a story about a company
We produce quality furniture in real natural wood
For some years now we have been working on the project of producing furniture defying time and respecting the environment. Love of nature and the quest for an enhanced quality of life define the pulse of this company, where craft skills and values combine with cutting-edge technology and where design and attention to detail meet to create something truly special, unique and timeless.

Genuine solid wood of reforestation
The products that make up the Riva 1920 collection are made of genuine solid wood of reforestation, using varieties such as maple, cherry, oak and walnut. Characteristic feature of the company is the wood of reuse, such as the thousand-year old Kauri from New Zealand, Briccole of Venice and the scented cedar from Lebanon.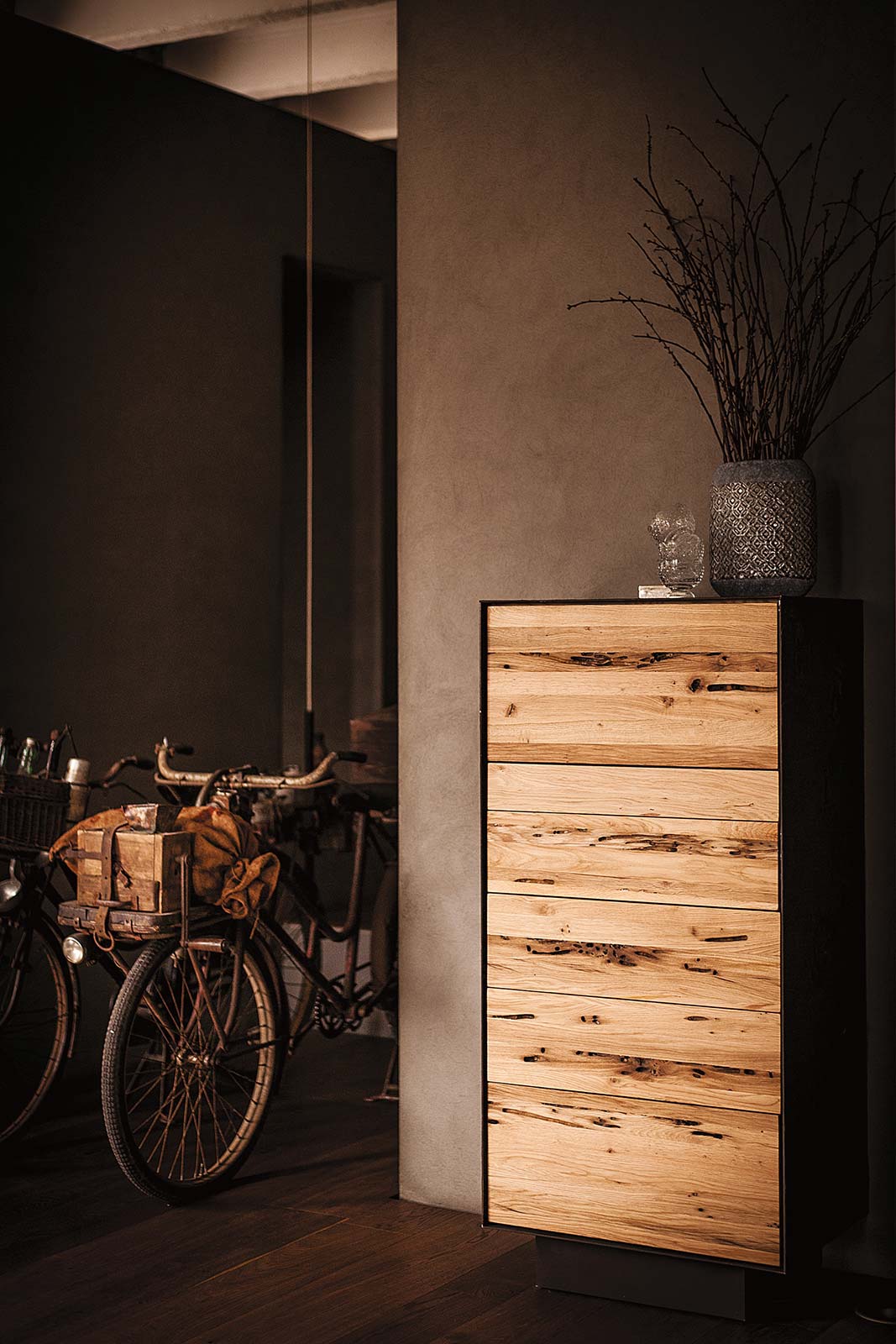 It all starts in 1920 in Vighizzolo, Cantù, in the heart of the Brianza area of Lombardy, in a small family-run artisan workshop founded by Nino Romano, specializing in the production of classically styled solid wood furniture.
Today the firm can boast a working relationship with over 100 designers who try to give tangible "form" to the wonderful material that wood is and, with that aim in mind, a third production unit for technologically advanced processes was opened in 2013.
"To produce with honesty in order to hand down our furniture to future generations, constructing articles that defy time and fully respect our surroundings", this has been the idea that has guided and motivated all Riva 1920's day to day actions and decisions for almost the past 100 years, always faithful to its principles. It is an idea that defines the company as a producer, built on a foundation of traditions, culture, creativity and innovation.