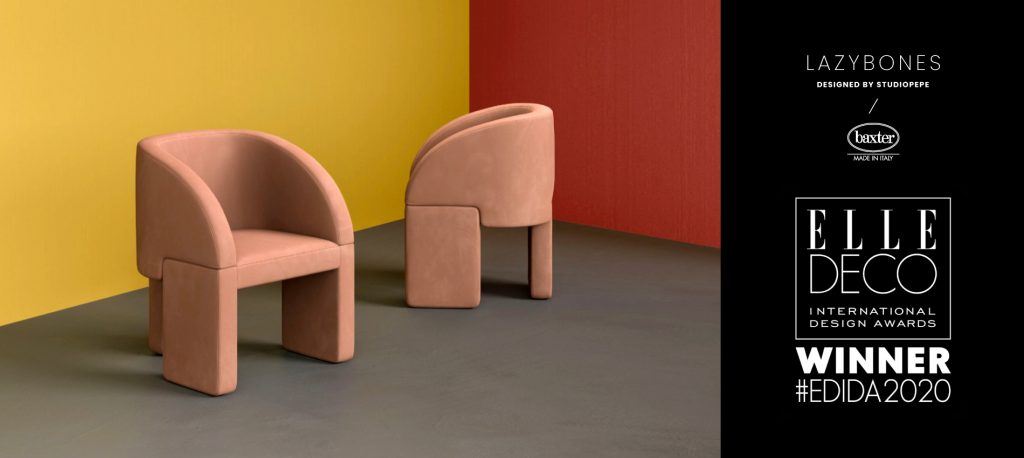 Lazybones wins the prestigious EDIDA Elle Deco Internatitonal Design Award 2020 for the "Seating" category.
Presented on the occasion of the 2019 Milan International Furniture Exhibition, Lazybones is a sculptural chair with archetypal shapes.
As in a primitive architecture, it shows a contrast interplay between massive, totemic volumes and softness ad comfort.
It is fully upholstered and characterised by three oversized solid and impressive legs, which are fixed in the frame through a direct dovetail. Its impressive lines interact fluently with the rounded and generous shapes.
As for the inspiration that led to its birth, this is what Chiara Di Pinto and Arianna Lelli Mami say: "we were looking for a three-legs seat that could call to mind monoliths, like dolmen, an archaic and primitive architecture".