To look for design that is at peace with itself, which is individual and perfect
Verpan is - much like Verner Panton
a product of the Danish design tradition, which have put Denmark on the world map for functional,modern and unique design. In close collaboration with the Panton estate - especially widow Marianne Panton - Verpan has acquired the production and sales rights to a significant part of Verner Panton's designs.

Verner Panton's inspiration
In 2003 the production of lighting was initiated and in 2010 a furniture range was added. A continuous process of picking and choosing products from the vast treasure chest of Pantons work, will bring many more items to life again. All of the Verpan products stand out as some of the most elegant and memorable of Verner Panton's designs. Products that create life, sound,movement, colour and light – design that bring value into the visual world around us.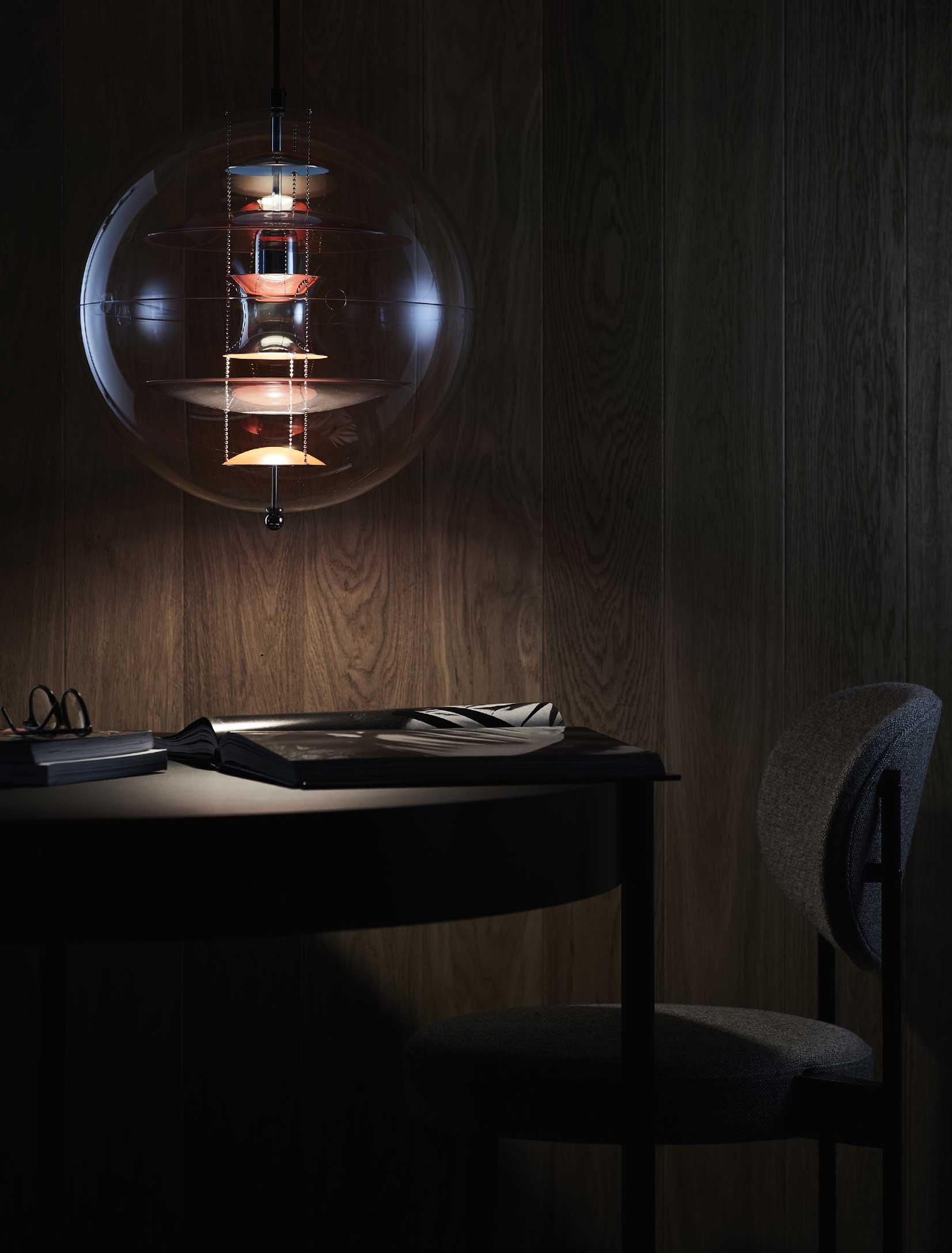 Color, thought Panton.
Verner Panton always had something to say about color. For example, he always wore blue, with his shirt perhaps a lighter blue. That way everything matched everything. Also in terms of the signal value maybe. What have we learned from Panton?
To be a little more courageous.
That perfect design is a combination of color, shape and material.
To look for design that is at peace with itself, which is individual and perfect, and which will endure.
"Blue expresses relaxed sensibility, calmness and satisfaction, faithfulness; blue symbolises confidential friendship, love… Dark blue stands for depth, light blue for width. Goethe lets blue symbolise intelligence."
– Verner Panton –